Robustness – the quality of materials and quality of construction have a major impact on how long the test equipment lasts and how long it will hold calibration.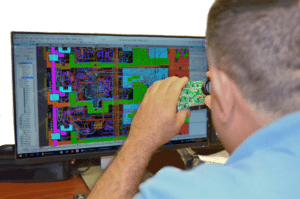 Resistance to corrosion and temperature fluctuations are significant attributes of high-quality test equipment. The instruments duty cycle and the maximum power rating also heavily contribute the usefulness and longevity of the equipment.
Long-term battery testing requires test equipment to run continuously. Modern batteries are designed to run for thousands of cycles at a minimum, while xEV and grid storage applications require batteries to last 10's or even 100's of thousands of cycles. High-quality test equipment that can operate without interruption is necessary for such applications. Likewise, the power demands for modern batteries make it important to verify the max power rating of test equipment. Many will not be rated to operate at a maximum calculated power (max voltage x max current), especially with a 100% duty cycle.
Low quality equipment is known to have a high failure rate and may not hold calibration. Frequent calibration checks and re-calibration will be required, which affects the validity of results data. Replacing failed test equipment on a regular basis also affects the validity of test results across this period.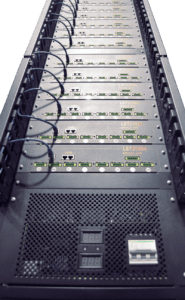 Translating this into test results…
Arbin testers have corrosion resistant coatings on all circuitry. The high-quality materials offer better natural resistance to temperature fluctuations and some products have special thermal management technology inside for sensitive components (ask your Arbin sales rep for more information). Arbin test equipment is also engineered to run continuously on a 100% duty cycle and is rated to operate at maximum power (full voltage, full current output).
The true bipolar circuitry used by Arbin eliminates the switching time between charge and discharge. It also increases the longevity of equipment since relays are not switching during test profiles with frequent charge/discharge such as drive profile simulations.
(1) Resolution | (2) Precision | (3) Temperature | (4) Robustness | (5) Accuracy | (6) Software