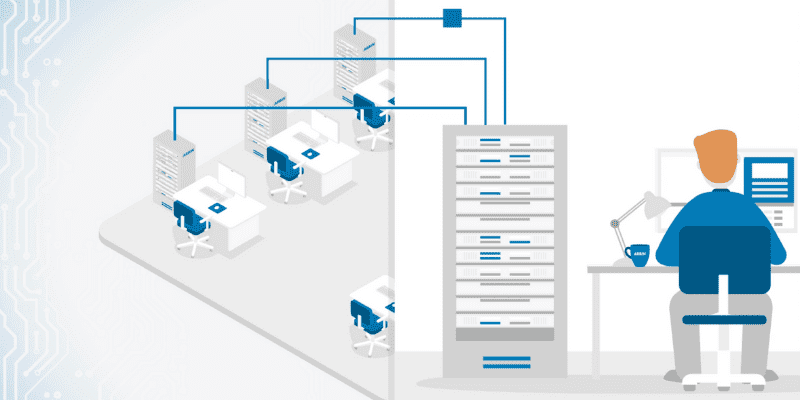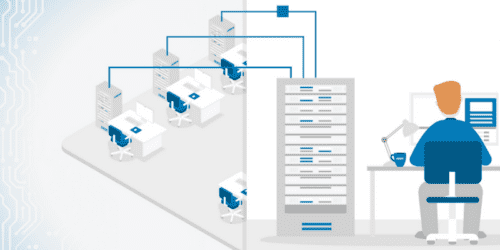 Central Data Solution (CDS)
Centralize all Arbin test equipment data to a single server
View any Arbin cycler's data directly from a connected client desktop
Automatically backup the testing data generated from all test equipment
Supports popular cloud server AWS (and other platforms with additional support)
Improve data accessibility with all test data on a single server
Centralize your data to a central network server or a cloud-based server
Increase data security with an automatic backup of battery test data
Enhance data analysis with support for powerful third-party tools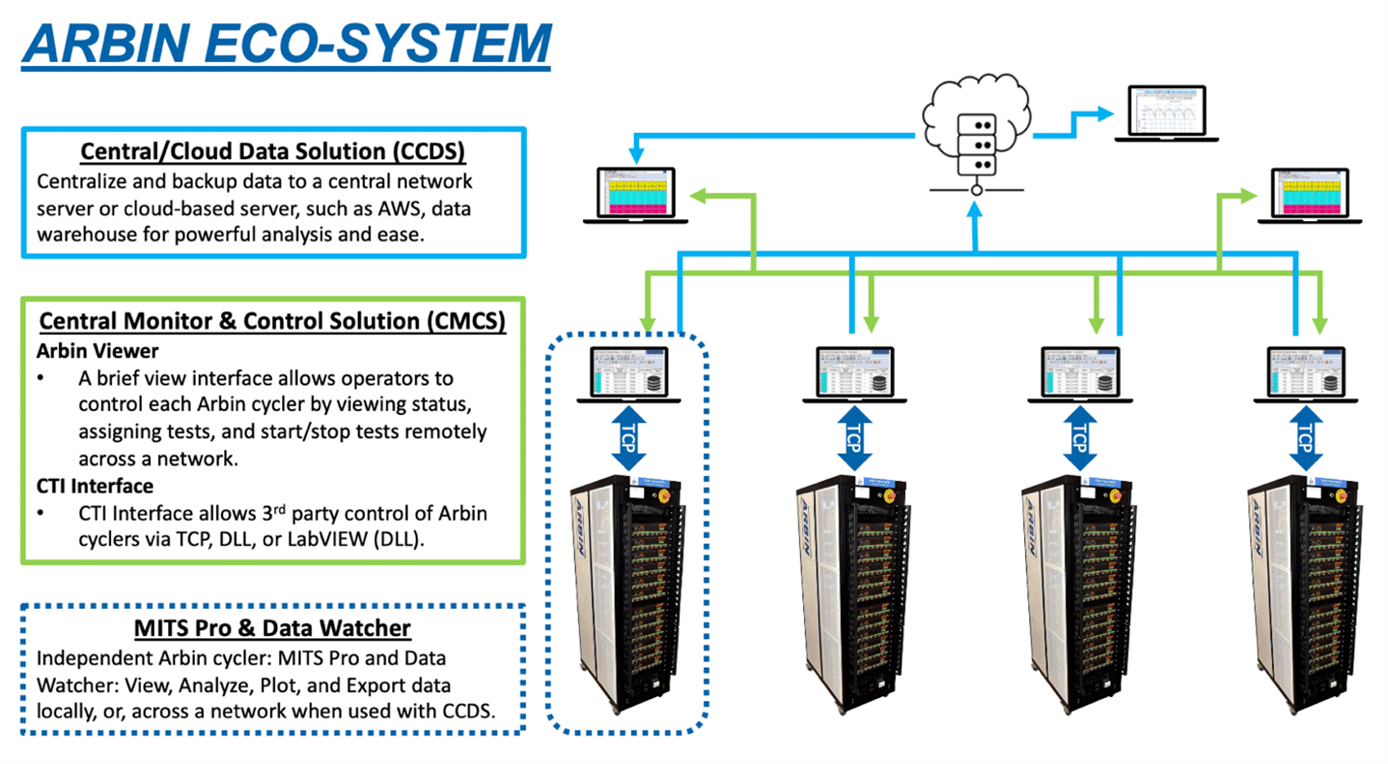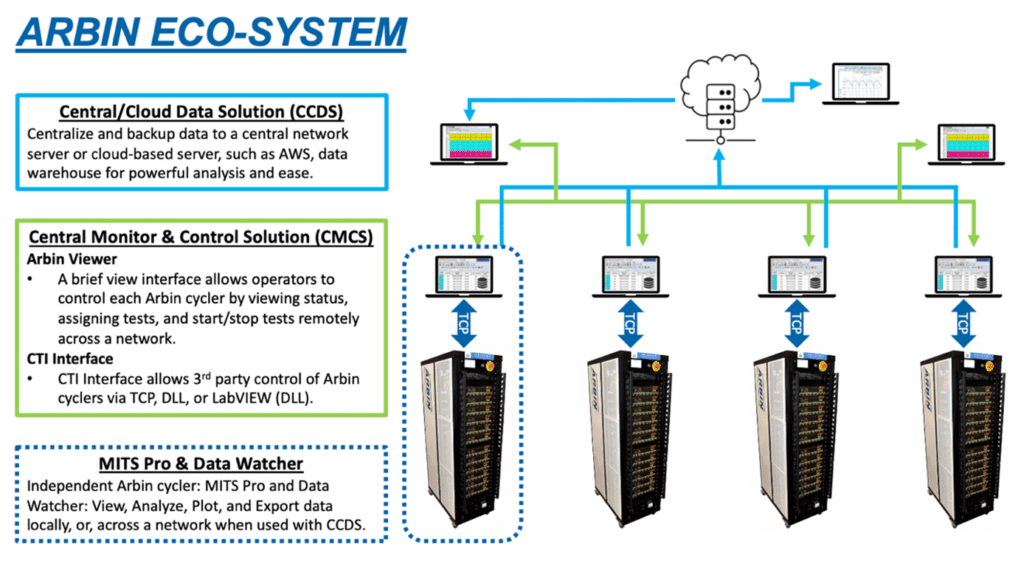 All Your Battery Testing Data In One Location
Data that is only accessible at the individual cycler level is limited in its value – and can obscure the battery performance insights that you need. The extensive dataset offered by a multi-cycler lab can provide greater clarity and expedite actionable results, but only if that data can be analyzed collectively. Arbin's Central Data Solution allows you to consolidate all your Arbin test equipment data into one location, whether that's a local or cloud-based server, enabling you to get the full picture more quickly. CDS empowers you to use your battery testing data and, as a result, your test equipment, more effectively.
Connecting Your Test Data to Powerful Analysis
Our Central Data Solution is designed for integration, with support for the Amazon Web Services (AWS) cloud server and the ability to connect to other platforms, such as Azure and Big Query. With Arbin's CDS, you can automatically backup your test results to cloud servers that are designed not only for storing but also for processing large amounts of data. This connection to powerful data analysis tools lets you efficiently gain deeper insights and extract the information you need for your specific battery testing goals.
Bring the Advantages of CDS to Your Battery Testing Data
Building on Arbin's Mits Pro software and CMCS, the Central Data Solution provides flexibility and enhanced accessibility to your battery testing data. Contact us today to learn more about the features of CDS and how it integrates with the complete Arbin testing system.