| | |
| --- | --- |
| Channel Voltage | -6~6V |
| Channel Current | 0.001~5A |
| Channel Number | 2 |
| | |
Coulombic Efficiency Testing on Cells Up to 5A
Providing ultra-high precision charge/discharge testing on cells up to 5A, the HPS series is engineered for meaningful coulombic efficiency (CE) testing. With 10 ppm voltage and current measurement precision, this testing solution is capable of detecting the smallest changes in the battery. The HPS series features the high precision you need to clearly identify degradation mechanisms on high-capacity cells. Arbin's HPS models are offered in multiples of 2 channels, feature 6-pin connections for reference electrode measurement, and have built-in DI/DO and auxiliary temperature measurement.
Innovative Solution for High-Precision at High Power Levels
Power level is what sets Arbin's HPS apart from other high-precision testers. Using advanced technology and significant R&D effort, our engineering team achieved the goal of 10 ppm Coulombic Efficiency precision above ~2A. Ideal for identifying minute changes on full-scale cells in real-world conditions, the Arbin HPS is available at 5A, 100mA, 10mA, and 100uA.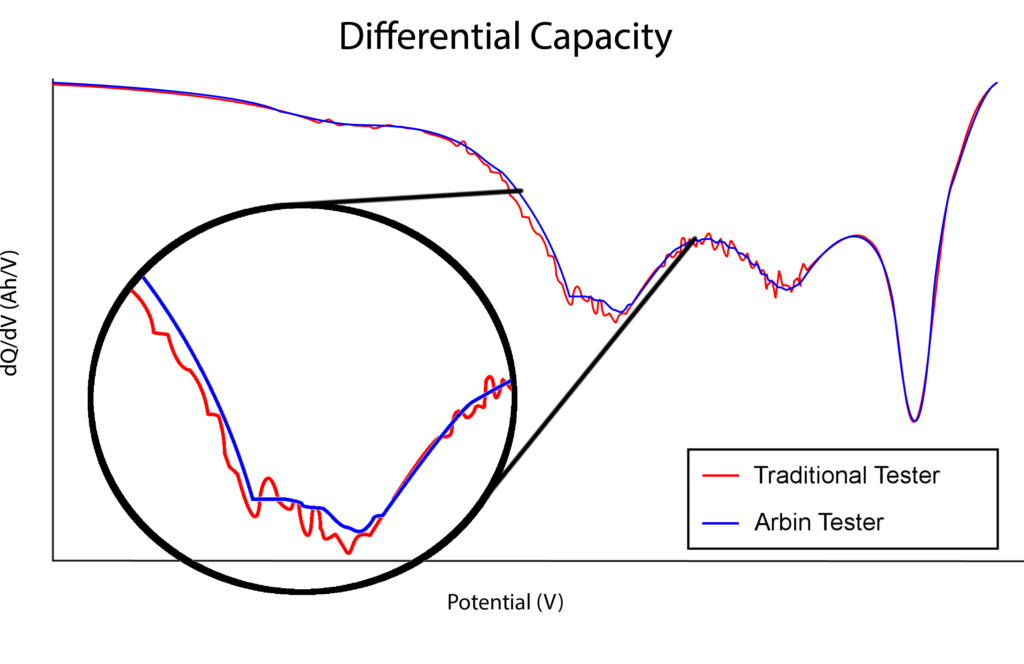 Contact Us Today for a Quote
Complete our contact form to request a quote or learn how battery test equipment from Arbin Instruments can meet your testing requirements.