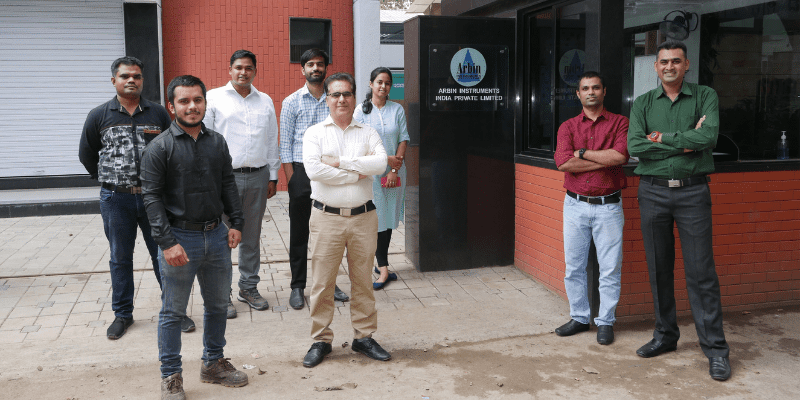 Arbin Instruments, manufacturer or high-precision battery test equipment, is pleased to announce the opening of its India office in Pune. The Arbin India office will provide sales and service support for current and future Indian customers.
Arbin established the new branch in response to the increasing demand for battery research and battery testing equipment in India. Arbin's new India office is a direct reflection of the company's resolve to empower and promote battery innovations worldwide. Arbin understands the vital role energy storage plays in everyday life and its importance to the future. As a result, the Arbin team works hard to provide high-quality service and testing equipment as a tool for both research and industry.
The Arbin India office will also allow Arbin to work directly with customers in India to provide sales and support to enhance established and new relationships. Vinod Pursani, CEO of the Arbin India office, says, "We are excited to continue providing state-of-the-art test equipment and service to India's energy storage researchers." Arbin India is equipped to assist customers with everything from identifying appropriate battery testing equipment, providing relevant auxiliary equipment, and supporting Arbin customers with quality service.
Sales and service in India was previously managed by Arbin's long-time partner, Metrohm India Pvt. Ltd. The Arbin India office team will work closely with Metrohm India through an extended transition period to ensure continuous support for customers. "We thank Metrohm India for their dedicated work over the past ten years," says Pursani.
The Arbin India office officially opened in January 2021 with dedicated teams for sales, support, and testing. "We have assembled a team with the experience and passion to serve the Indian market well," says Arbin Indo-Pacific Sales Manager Richard Rogers. The launch of the new office comes as the company celebrates 30 years in business, highlighting decades of innovation and dedication in the battery industry.