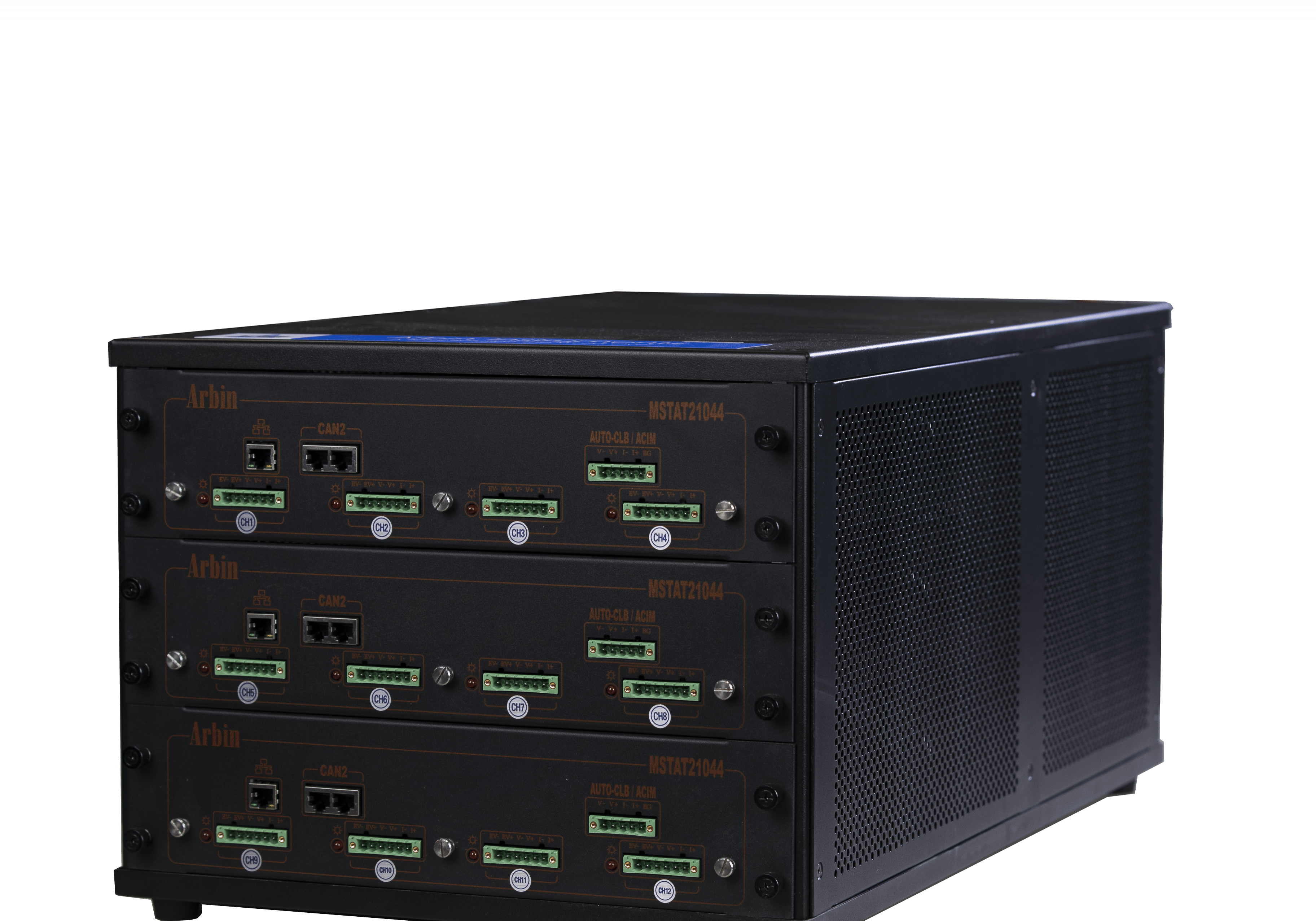 | | |
| --- | --- |
| 通道电压 |  -5~5V |
| 通道电流 | 0.001~5A |
| 每单元通道数量 | 4~64 |
Arbin's MSTAT is the go-to choice for high-performance electrochemical research and advanced battery cell testing. Designed to support the precision needs of material research applications, the MSTAT features 40ppm precision as well as 6-pin connections for reference electrode measurement.
Each channel of the MSTAT is an independent potentiostat/galvanostat, giving you the flexibility of full control of test profiles and data logging. With true bipolar circuitry and both digital and analog voltage control, the this high-precision testing system offers safety and stability with fast response and no switching time between charge and discharge.
Highlights of Arbin's High-Precision Multichannel Potentiostat/Galvanostat
The MSTAT was designed with a multitude of features that support advanced cell testing and electrochemical research. Each channel of the MSTAT provides four current ranges with industry-leading 24-bit resolution. MSTAT channels also have an additional reference electrode built in.
Channels are fully parallelable, so any number of channels can. be connected to increase the current handling capacity. Multiplexed EIS (up to 2MHz) allows a single module to be customized to share between 4 and 32 channels.
In addition to these features, the MSTAT offers dynamic data acquisition based on factors including time, voltage, and current. This allows users to capture more data when you need it while maintaining more efficient file sizes. Comprehensive safety features help to keep the system and testing environment safe.
MZTC多温区温箱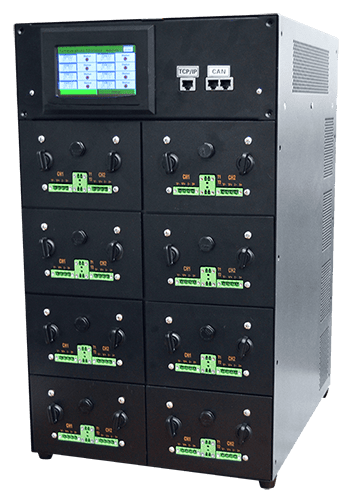 Arbin的MZTC 多腔体的温箱系统,提供了8个完全独立的微型温区来隔离被测电池。每个腔体均可设定不同的温度环境,用于同步表征不同温度下的电池性能。
交流阻抗(EIS)测试方案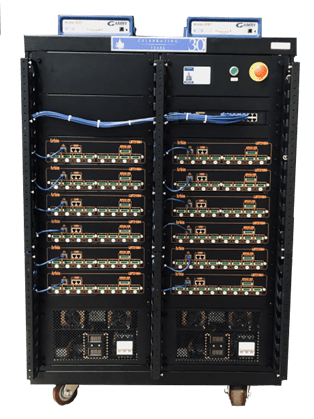 添加一个Gamry EIS工作站或Arbin ACIM模块,该EIS功能可共享给32个Arbin的测试通道使用。
3E Coin Cell Test Solution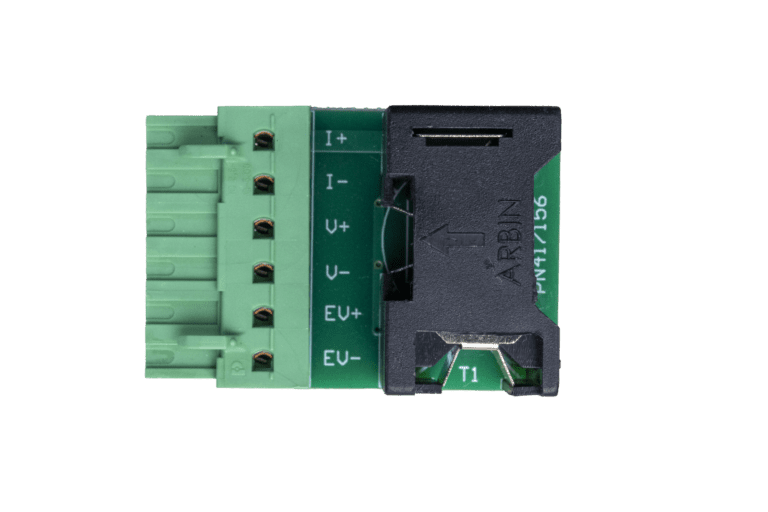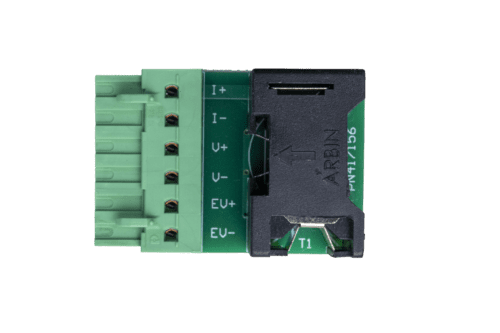 Our three-electrode solution is easy to use for mass-scale testing and produces consistent results in long-term tests.
EIS交流阻抗 (electrochemical impedance spectroscopy) is an optional module to add to Arbin test systems to further enhance their capability.  Each EIS module can be shared/used by up to 32 Arbin test channels.  EIS data is synchronized with Arbin test data.
兼容的EIS模块包括:
- GAMRY 1010E 电化学工作站
- GAMRY 5000E 电化学工作站
- GAMRY Ref 3000 电化学工作站
- Arbin ACIM模块
Arbin提供了一个可选的 自动校准模块 which can be used to re-calibrate the system when needed.  All Arbin test equipment include a calibration interface as 使用外部仪表作为标准参考源 that can use an external meter to check or perform re-calibration.  The AutoCal module is used to automate this process and will function without the need for an external meter.
注意:Arbin建议每年检查一次设备精度,并根据需要进行重新校准。
自动校准模块的标准额定电流可达200A,而扩展的 高精度分流器 也可用于600A电流的校准。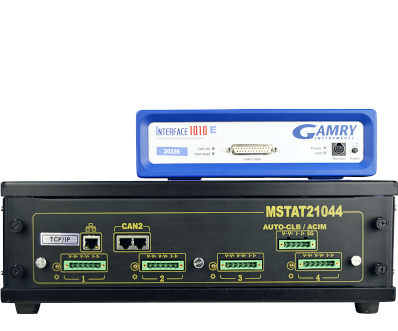 The Complete Solution for Materials Research 
Arbin's MSTAT is just part of the full testing solution that we provide to address your complete materials research needs. Our full materials research package includes the MSTAT, 交流阻抗(EIS)测试方案, our 3E Coin Cell Test Solution, and the MZTC.
Our expert team is ready to help you build a complete testing system that meets your specifications for materials research. Fill out the form linked below to request a quote and start the process.
请填写我们的联系表以索取报价并进一步了解Arbin仪器、精准匹配您的测试需求