Multi-Zone Temperature Chamber
Arbin's Multi-Zone Temperature Chamber (MZTC) is a battery test chamber with 8 independent temperature chambers in 1. Insulation and protection between each chamber provides greater temperature control and a safe testing environment by isolating each cell or pair of cells, as well as making connections easy.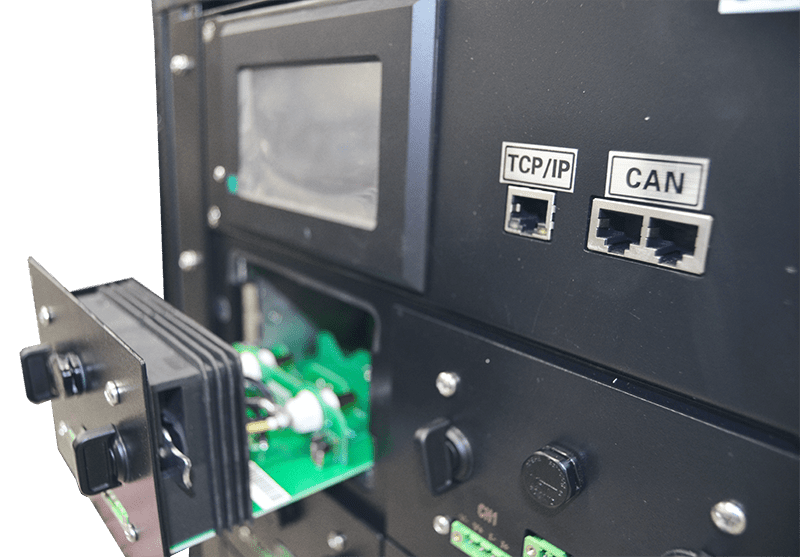 State-of-the-art thermal management techniques ensure a stable and uniform temperature for all cells
Increase independence to access and monitor devices under test with cells isolated by temperature
Prevent weak or failed cells from affecting others during testing
Over 10 different battery trays accommodate a variety of cell types and make connections easy
Stable, Uniform Temperature for Cell Testing
Arbin's MZTC features eight compact, independent temperature chambers that employ state-of-the-art thermal management. These chambers eliminate the issue hot and cold regions that over-sized chambers can have, ensuring a uniform temperature for all cells under test. The isolation of cells in this design also allows for greater control of cell testing and prevents cells from affecting each other during testing.
Arbin's Thermal Management Technology
The Multi-Zone Temperature Chamber (MZTC) provides precise temperature control through advanced thermal management technology. Modern techniques give the MZTC high reliability and a long product life. In addition, the lack of mechanical moving parts makes the technology maintenance-free. Compact and light-weight, especially compared to traditioanl heating and cooling systems, Arbin's MZTC is a more convenient solution for temperature control.
Contact Us Today for a Quote
Complete our contact form to request a quote or learn how battery test equipment from Arbin Instruments can meet your testing requirements.