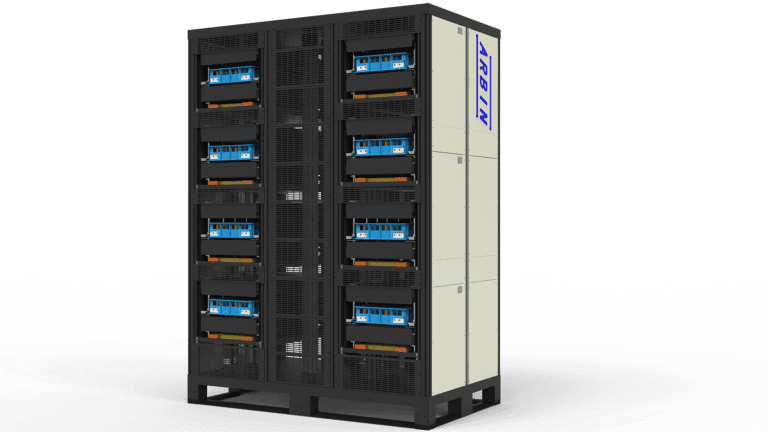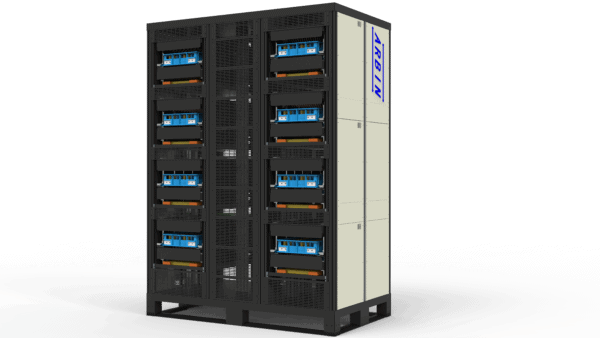 Advanced autonomous formation system will enable gigafactories to obtain higher A yield battery cells through Honeywell's Battery Manufacturing Excellence Platform
HOUSTON, Texas, Sept. 6, 2023 – Honeywell today enhanced its Battery Manufacturing Excellence Platform (MXP) for lithium-ion battery manufacturers and gigafactories through a collaboration with Arbin Instruments to integrate an advanced autonomous formation system. This solution addresses battery manufacturers' need to increase throughput of battery cells while reducing floor space and saving energy costs.
"Our patented new formation technology provides high precision battery cycling formation with reduced capital footprint with high energy efficiency," said Dr. John Zhang, president and CEO of Arbin Instruments. "Combining this with Honeywell's abundant offerings in automation, safety, controls, and scalability provides an effective solution available for the market."
Arbin is globally known for its battery testing stations for more than 30 years. This new autonomous solution capitalizes on Arbin's abilities from its patented formation equipment utilizing efficient high power connected regenerative charging/discharging. The system reduces the required equipment, energy, facility heat load, and floor space for end users in gigafactories.
Honeywell's MXP is an end-to-end digitalization solution designed specifically for the unique needs of battery manufacturing. When paired with Arbin's systems, the MXP optimizes dynamic performance assessment and lithium-ion battery cell formation and finishing. Real-time data analytics enable fast performance feedback to predecessor operations for confirmations, refinements, and quality corrections.
"Honeywell's advanced autonomous formation systems will enable lithium-ion battery manufacturers to accelerate the world's transition to renewables and electrification by increasing yields of their facilities," said Brian Reynolds, Chief Technology Officer of Honeywell Projects & Automation Systems. "Collaborating with Arbin allows Honeywell to provide an end-to-end approach for gigafactory operators in need of cost effective, quality battery production."
Arbin Instruments (arbin.com) is a global leader in manufacturing test equipment for batteries and other energy storage applications. They invest nearly half their profits back into R&D to set industry trends and stay ahead of the competition. Arbin Instruments has offices around the world in Germany, China, Hong Kong, India, Korea, Vietnam and Taiwan, along with their headquarters in College Station, TX.
For more information on Honeywell's connected integrated approach for lithium-ion battery manufacturing, visit process.honeywell.com.
About Honeywell:
Honeywell (honeywell.com) is a technology company that delivers industry-specific solutions that include aerospace products and services; control technologies for buildings and industry; and performance materials globally. Our technologies help aircraft, buildings, manufacturing plants, supply chains, and workers become more connected to make our world smarter, safer, and more sustainable. For more news and information on Honeywell, please visit www.honeywell.com/newsroom. 
This press release was originally published at https://pmt.honeywell.com/us/en/about-pmt/newsroom/press-release/2023/09/honeywell-and-arbin-instruments-team-up-to-revolutionize-large-scale-lithium-ion-battery-manufacturing.