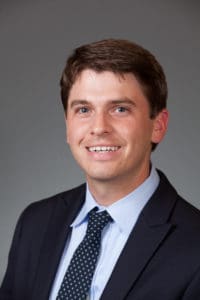 Arbin is proud to announce the opening of a new European sales office located in Munich, Germany. Our existing German support office has provided Arbin's customers with local support and service for the past fifteen years, and this new Sales office will help to develop closer relationships with existing customers and reach new markets. Arbin's expansion in the region is driven by the exciting growth and potential of the European market. As our market continues to grow in Europe and the Middle East, the new sales office in Germany will provide customers with improved sales responsiveness and quick support.
The new office will be headed by our European Sales Manager, Mr. Stephen Parker, who relocated from our headquarters in Texas to Munich, Germany. Stephen recently obtained a Master's degree in Industrial Distribution from Texas A&M University, and has worked with Arbin for seven years and has helped to develop the North American and European markets.
Over time our new office and sales team will grow to meet the demands of this part of the world. Arbin will be introducing our latest Precision Series product line to the market that provides improvements in accuracy, resolution, and data-logging, along with many other new and exciting features.
If you are interested in arranging a meeting with our new European office, please contact Arbin and we will be happy to arrange a demo for you!