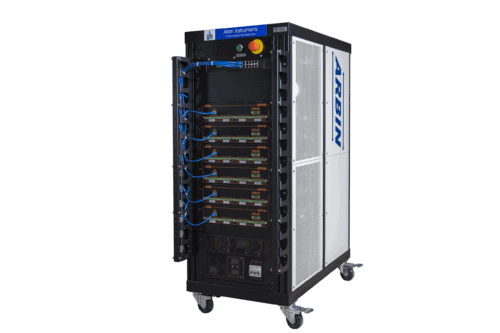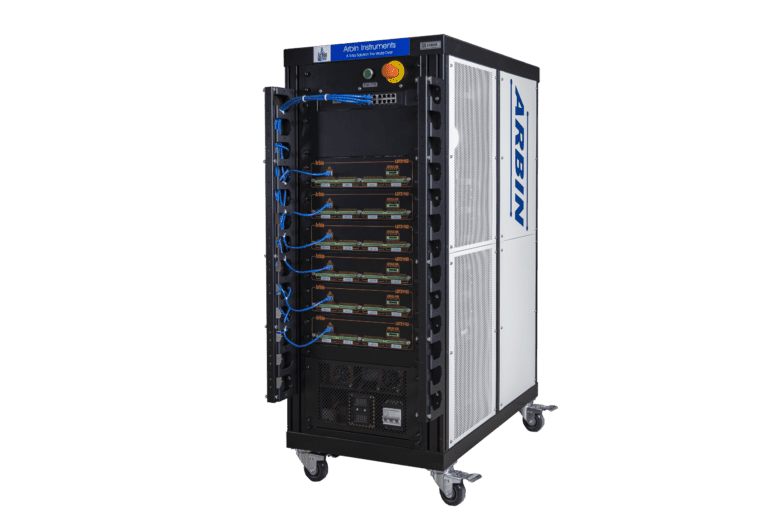 | | |
| --- | --- |
| | |
| Channel Voltage | -5~20V |
| Channel Current | 0.0001~500A |
| Channel Number | 1~240 |
| | |
Arbin's Solution for a Range of Cell Testing Requirements
Arbin's Laboratory Battery Testing (LBT) series offers industry-leading hardware, high-precision measurements, and high-frequency data sampling for cell battery testing. True bipolar circuitry ensures cross-zero linearity with no switching time between charge and discharge. Each channel on an LBT21 system provides four current ranges with industry-leading 24-bit resolution and powerful embedded controllers for ultra-fast data logging. With these capabilities and more, Arbin's LBT21 Series is suitable for applications including battery life cycle testing, symmetric-cell testing, multi-electrode experiments, and more.
Battery Testing Systems for High-Current Cell Testing Applications
Arbin's LBT21 Series includes our LBT Cell HC battery test equipment, designed for high-current cell applications. With all of the features of our core LBT systems, our standard models in this LBT21 Series subset range from 5V - 30A to 10V - 250A. The LBT Cell HC testers are ideal for high-current life-cycle testing, cell grading, cell-level quality control, and other types of battery cell tests.
Contact Us Today for a Quote
Complete our contact form to request a quote or learn how battery test equipment from Arbin Instruments can meet your testing requirements.